Ilolla on ihana luonne ja olemus.
Ilo asettuu esille Galleria Kookokseen Piki Vaaraman hurmaavissa värikylläisissä kollaaseissa.
Näyttely iloittelee kasvavan valon ja kepeän kevätmielen seurassa, tuoden hyvää mieltä ja asennetta elämään.
Kannattaa tulla hyvän tuulen näyttelyyn Galleria Kookokseen.
Joy has a wonderful nature and essence.
The joy is set in the Pikk Vaarama's charming and colorful collage works at Galleria Kookos.
The exhibition delights in the growing light with a cool spring mind, bringing a good opinion and attitude to life.
You should come to this good wind show in Gallery Kookos.
快乐有着美妙的本质。
Pikk Vaarama在Galleria Kookos画廊的迷人色彩拼贴作品充满了欢乐。
这个展览愉悦着不断增长的阳光和清逸的春情,洋溢着对生活美好的见解和态度。
欢迎参加Galleria Kookos的这个美好的展览。
Avajaiset 06.05.2019, klo 16-18.
Vernissage 06.05.2019, 4-6 pm.
开幕式2019年5月6号下午4到6点。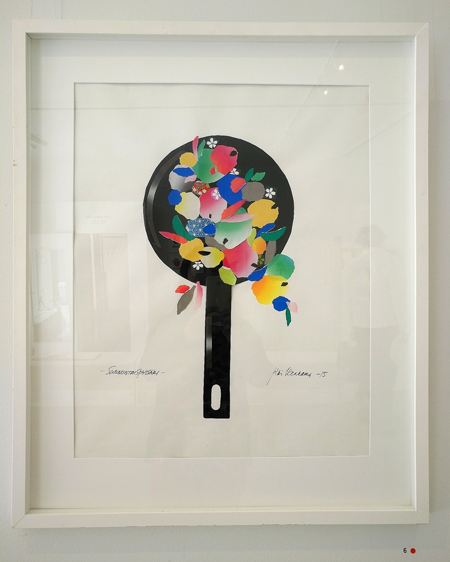 SUNNUNTAISPYDÄRI, 62 x 75 cm
YKSIÖ, 60 x 80 cm
PUIDEN KAVERIT, 53 x 81 cm